Gieselmann Stanztechnik GmbH

We are a company which is specialized in converting of technical papers. We are located in Großefehn / Germany and manufacture a wide range of different products. This includes the production of packaging materials as well as intermediate layer for self-adhesive products like tape. Our siliconized papers are used for many self-adhesive applications.
Please learn more about our company and products on the following sites.
Cutting and Converting of technical paper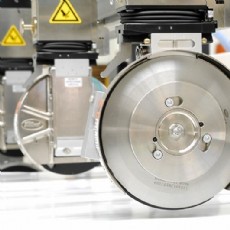 We are specialized on die-cutting and converting of technical papers and are looking back for 25 years of know-how in this segment.
Our customers appreciate our technical experience and expertise as well as the high quality of the products.
At our site in Hufeisenstrasse 2 in Großefehn (northern Germany) we have more than 2000 m² of production and storage space available and a large machinery, that allows us to work on projects of each size.
The wide line-up of the machinery allows us to react flexible on urgent needs.
Gieselmann Stanztechnik – always one step ahead
We are continuously investing to offer high quality, reliability and flexibility to our customers. This includes back-up machinery for each process or the certified ISO 9001:2015 management system.
Within the last years we increased storage space, especially for customer owned materials and commission processing.
We provide precise mode of operations, absolute adherence to delivery dates and a high flexibility handling customer wishes.
Our products and services in overview:
Paper converting as commission processing
Rings
Round discs
Sheets
diverse special dimensions made of siliconized paper and films as well as many other materials
Please contact us for any questions by phone + 49 800 145 814 5071 or send us an inquiry.
Gieselmann Stanztechnik GmbH in Germany