Commsion processing of special papers in germany and europe
We have 15 different paper converting machines for orders of any kind and scale.
Based on the fact that our production takes place on-site we are able to offer short delivery and reaction times for urgent needs.
Materials that can be processed in overview:
Rolls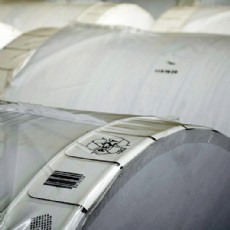 One or bothside silicone coated or waxed papers, PE-coated, LDPE-films 80 my – 120 my embossed, PET-films 36 my- 200 my, and other materials (please send an inquiry)
roll width 150 mm
roll width 1.800 mm
roll weight: 2.000 kg
Ø of roll: 1.200 mm
Grammage from 40 g/m² - 250 g/m²
3 or 6 inch core
Damaged or drifted rolls are possible, please send us an inquiry.
Display all news
Gieselmann Stanztechnik GmbH – Your partner for commission processing in Germany